News, Events & More
Posted: 3/5/2017
From the class Prez  (sent by email on 01MAR2017)
75, I think we are up and running with our communications. Our company reps are having great success with contacting their company mates.
Test 1: did you receive this email from me directly and from your company rep? If so, then the system is working. If you only received it from me, then you need to contact your company rep (listed at the end of this email). If you only received it from your company rep, then you need to go into USNA.com and update your Alumni Association contact information. (a reminder: you can opt out of all Alumni Association mail but still allow me to contact you via the class presidents email. so, don't be afraid to log on and set up your account)
The purpose of this email is to survey the class regarding the next reunion.
Please Note: Respond to your company reps with your input to the survey. Please DO NOT, respond to my email with your responses. The company reps will collate the inputs from the 20 or so members of the company. That will be easier than my receiving 1300 emails from the class. That doesn't mean I don't want to hear from you, it just means I don't want to collate 1300 surveys. Only input from the company reps will be counted.
USNA 75 45th Reunion Survey:
1.  What did you like most about the 40th?
2.  What didn't you like about the 40th  (weather notwithstanding)?
3.  Was the cost (not including individual transportation) too great for the experience/opportunities for comradery delivered? Too little? About right?
4.  How important is it to you to have the 45th in Annapolis (scale of 1 to 5 with 5 being extremely important)?
5.  If not Annapolis, where would you suggest (lower 48 please)?  Also, consider that proximity to a larger metropolitan locations eases travel arrangements.
6.  How important is it to you to have the 45th on a football weekend? (scale of 1 to 5)
7.  Would you be receptive to a reunion in the fall on a non-football weekend?
8.  Would you consider a reunion at USNA during a major away game? This would allow us to watch the game in the N* room without purchasing a ticket to enter the stadium. It would also allow us to set a date farther in advance. Now that we are in a conference, the schedule is not set until January of the same year. The Air Force game is away during our 45th, but it is already scheduled.
9.  Would you be receptive to a reunion in the spring?
10. Would you like a spring reunion during a spring sport weekend? We often have off year reunions during a spring sports.
i. Lacrosse       ii.  Baseball
11. What events would you like to see repeated during the 45th reunion?
i.  Crab Feast         ii. Golf tournament       iii. Formal Dinner                iv. Dancing
v. Informal BBQ     vi. Farewell Brunch      vii. Company event time
12. Which (if any) of the above events did you feel were not worth the effort or was the most unsatisfactory?
13. Would you prefer a more expensive hotel that is located within walking distance of downtown Annapolis?
14. Would you prefer a less expensive hotel farther out and utilize busses for transportation.
15. Are you interested in a standard giveaway?
16. Would you prefer more Class Crest items to purchase?
17. Would you be interested in a class crest for your blue blazer?
18.  Which committee would you consider joining to improve the overall experience/enjoyment of the    45th Reunion.  Volunteers from afar are welcomed!
19.  Other items or comments…of a constructive nature:
Thank you for participating in the survey and we value your input. 
Regards,       Chris "Chick" Cikanovich
Reminder about class photos
Posted: 2/18/2016
The following info can always be found at the Photos link —
Photos from class activities can be found at the class SmugMug site.  Whenever you are prompted for a password, use the nickname given to the class by the 'Dant (all lower case, no space).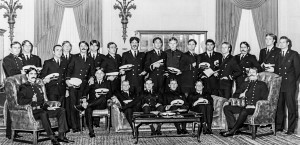 Photos taken by the professional photographer at the Reunion activities and available for purchase can be found at  https://www.smugmug.com/gallery/n-xSwpQz/ 
AMP – Alumni Mentoring Program
From Class President Chris Cikanovich —
Dear Classmates:  The USNA Class of '69 has helped find a solution to a need for mentoring support in the Fleet.   We get a lot of help in identifying problems, but it's rare to have a group come with a solution, and the funding tail to help solve the problem.  We are very fortunate to have this help from the Class of '69.  This program, while still relatively new – has yielded some very positive results.  We have over a thousand alumni involved and growing.  The Superintendent has permitted the introduction of this program to our graduating First Class – now that their service selections have been made.  These relationships will be very beneficial in answering questions that our newly graduating 0-1's will have.
The program is there for our young Officer's to get help, and for our more experienced Officer's to give back – by enrolling as Mentors to help get valuable information and shared experiences to our Alumni across the country.
This attachment is an example of what Hampton Roads provided to their membership.
I hope you take advantage of the opportunity to help a young midshipman or junior officer develop their career with the guidance and wisdom from the best Class of '75.
Regards,
Chris "Chick" Cikanovich
Carl June selected for Distinguished Graduate Award
From Class President Chris Cikanovich:
Dear Class of '75,  I am extremely proud to announce that Carl June has been selected as one of three names of the U.S. Naval Academy alumni who were chosen by the Naval Academy Alumni Association as the 2016 recipients of theDistinguished Graduate Award. The announcement from ths Alumni Association follows: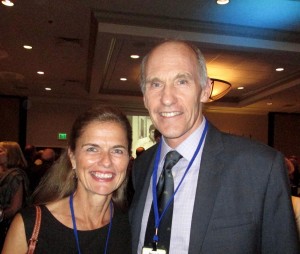 Captain Carl H. June '75, USN (Ret.), the Richard W. Vague Professor of Immunotherapy at the University of Pennsylvania's Perelman School of Medicine. After graduating from the Academy, Dr. June earned his M.D. at Baylor College of Medicine.  Embarking on a career in medical research, Dr. June held appointments with the Naval Medical Research Institute/Office of Naval Research, Bethesda Naval Hospital and the Uniformed Services University before establishing his lab at the University of Pennsylvania. He has made significant contributions to improving treatments for cancer and is best known for his revolutionary approach to gene therapy for leukemia, one The New York Times called "a turning point in the long struggle to develop effective gene therapies against cancer."
Each year, we honor distinguished graduates because of their demonstrated and unselfish commitment to a lifetime of service, their personal character and the significant contributions they have made to the Navy and Marine Corps or as leaders in industry or government. The 2016 Distinguished Graduate Award Ceremony will be held on Friday, 1 April. We will provide additional background on our newest Distinguished Graduates inShipmate, WaveTops and our website in the near future.
In addition to Carl, the other individuals chosen for 2016 are: The Honorable John H. Dalton '64-70th Secretary of the Navy and Vice Admiral Robert F. Dunn '51 Former DCNO Air.
Please visit the following the Alumi Association website for details: http://www.usna.com/page.aspx?pid=856
As details become available for the award ceremony on 1 April 2016, we will pass them along.  I hope that we can fill Alumni Hall with a strong showing from the Class of '75 for our classmate: Dr. Carl June.
All the best,
Chris "Chick" Cikanovich